iXERP comply with countries regulations for e-invoices and VAT submissions. iXERP e-invoice enables the company to issue secure invoices with Barcode, QR Code and Secure high encryption Hash whether you will send them by email or hardcopy printing.
Invoice BarCode
iXERP e-invoice issue invoices with a barcode on the top of the invoice contain the invoice number to be able to search the invoice easily. Invoice Barcode can be read by any Barcode Reader in several iXERP screens. it complies with several governments regulations for e-invoice that the invoice should include an encrypted Barcode for the invoice number.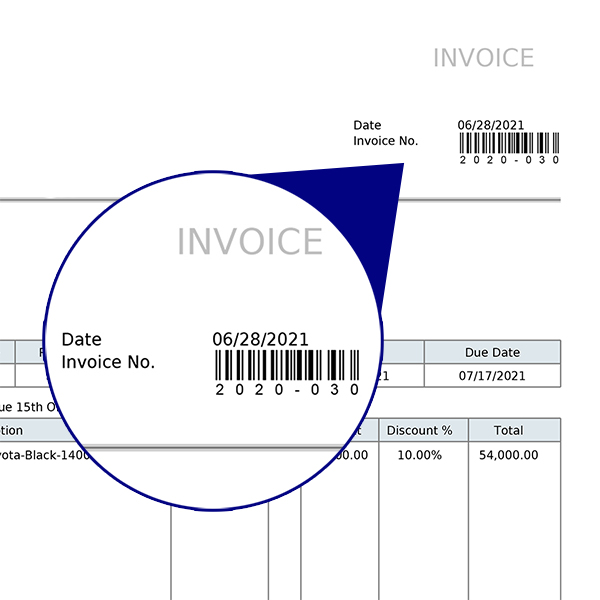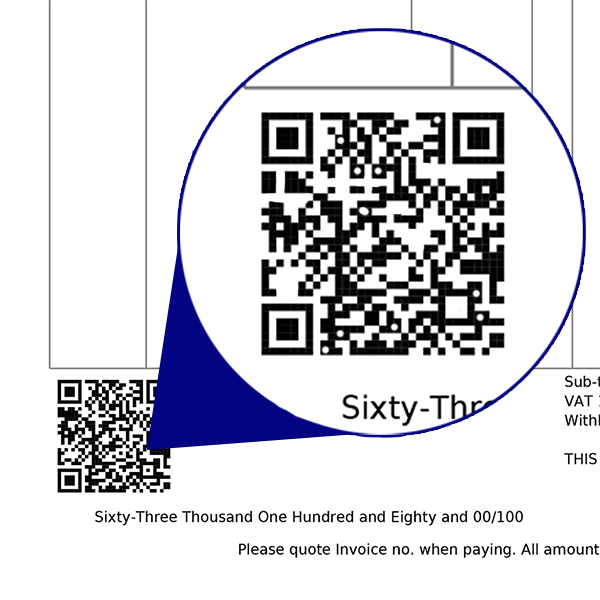 Invoice QR Code
Invoice QR Code is a secure code that contain invoice information and company information, plus some information related to VAT. the QR code can be used by several smart wallets application to pay the invoice or can be considered a method to secure invoice information. QR Code is required by several governments to integrate with e-invoices system.
Invoice Integration
iXERP invoice integrates with several technologies and applications to satisfy the requirements of the local needs for the e-invoices. iXERP e-invoice can be issued as PDF and integrate with your email server, it also integrate with e-Tax applications through a rich API and apply very high security measures in integration with TAX systems.